Canadian 20 and 25 Cent Varieties
1858 20 cent coin with blundered "I" in Gratia.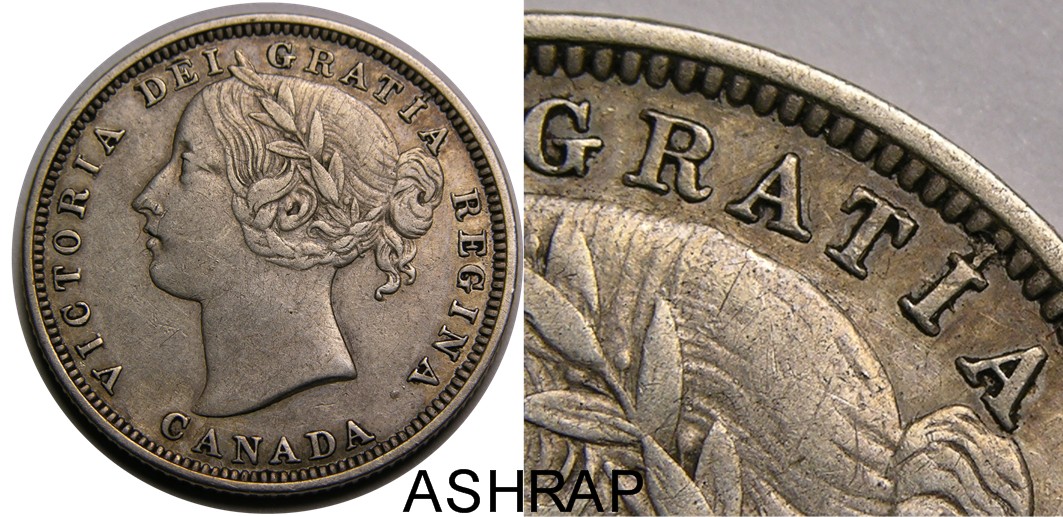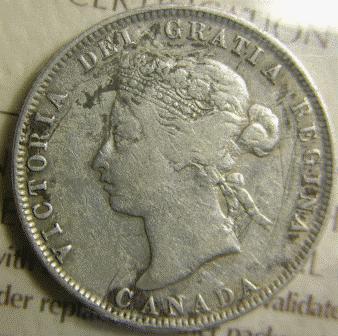 Here's a photo of the recently discovered 1872 25 cent coin with what appears to be a inverted A over the V in Victoria. I pointed the V out to the owner of a coin who had just posted a photo on the Canadian Coin Reference Site to show that the N in Canada was doubled. After the discovery, Terry (the owner of the coin) submitted the information to the Canadian Coin News who wrote a article about the discovery. For a period of time after the article was published the International Coin Certification Service noted the variety on their holders. After close study of the variety, many felt it was very likely a die crack or die damage and not a inverted A. I don't think the variety is noted by ICCS any longer as a inverted A over V, but I think they note it as a V with die break.  
 and here's the 1874 25 cents with 3 inverted  V's in CANADA.
This fascinating variety was first made public to coin collectors in December of 2004 by another Canadian who posted photos on the Canadian Coin Reference Site and his own website later that month. Dean Silver posted it first on this thread on CCRS.  http://canadiancoin.com/cgi-bin/canadian_coin_collecting/message.asp?_id=75099&_st=0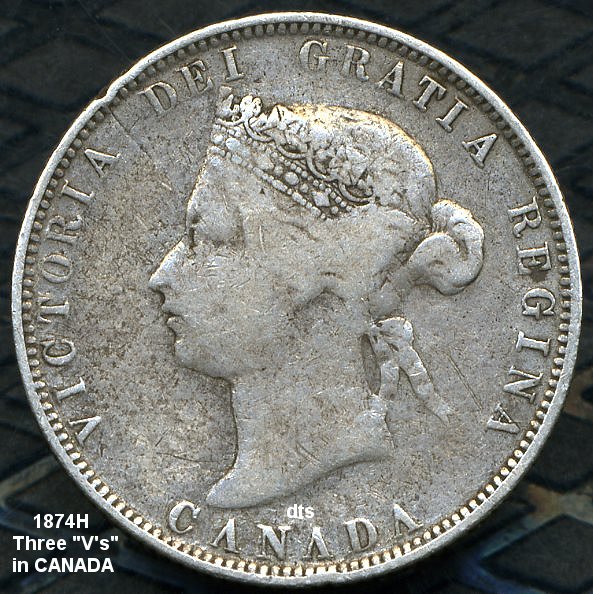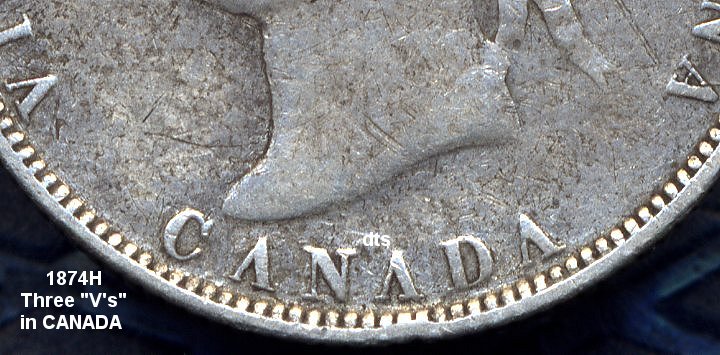 Here's a variety I discovered at the Edmonton Coin Show in November of 2005. Wide date and  narrow date 1900 25 cents. Distance from the 0 to the leaf really makes this one stand out.
Here are the 1973 25 cent piece varieties. The Large Bust and Small Bust coins are available in all finishes produced by the mint in 1973. (Business strike, Prooflike and Specimen)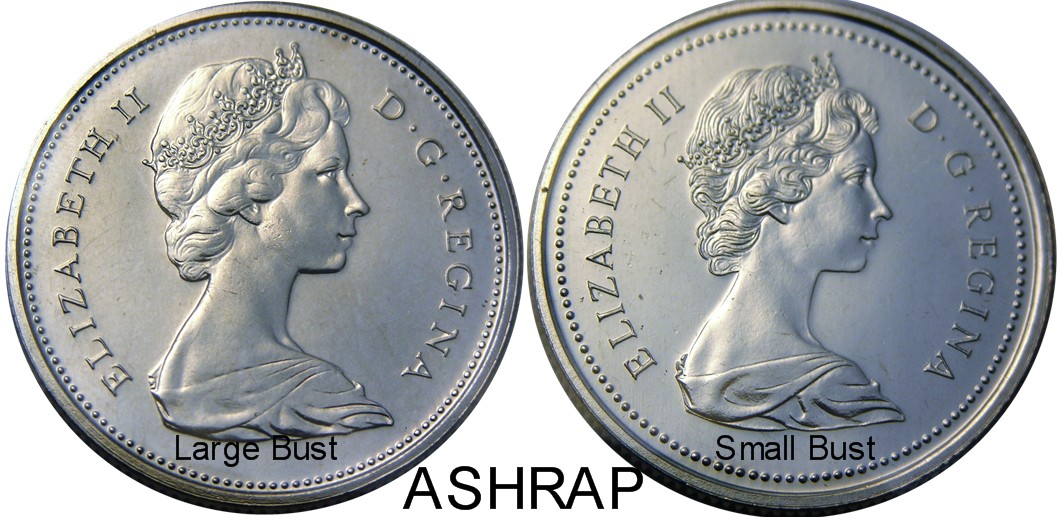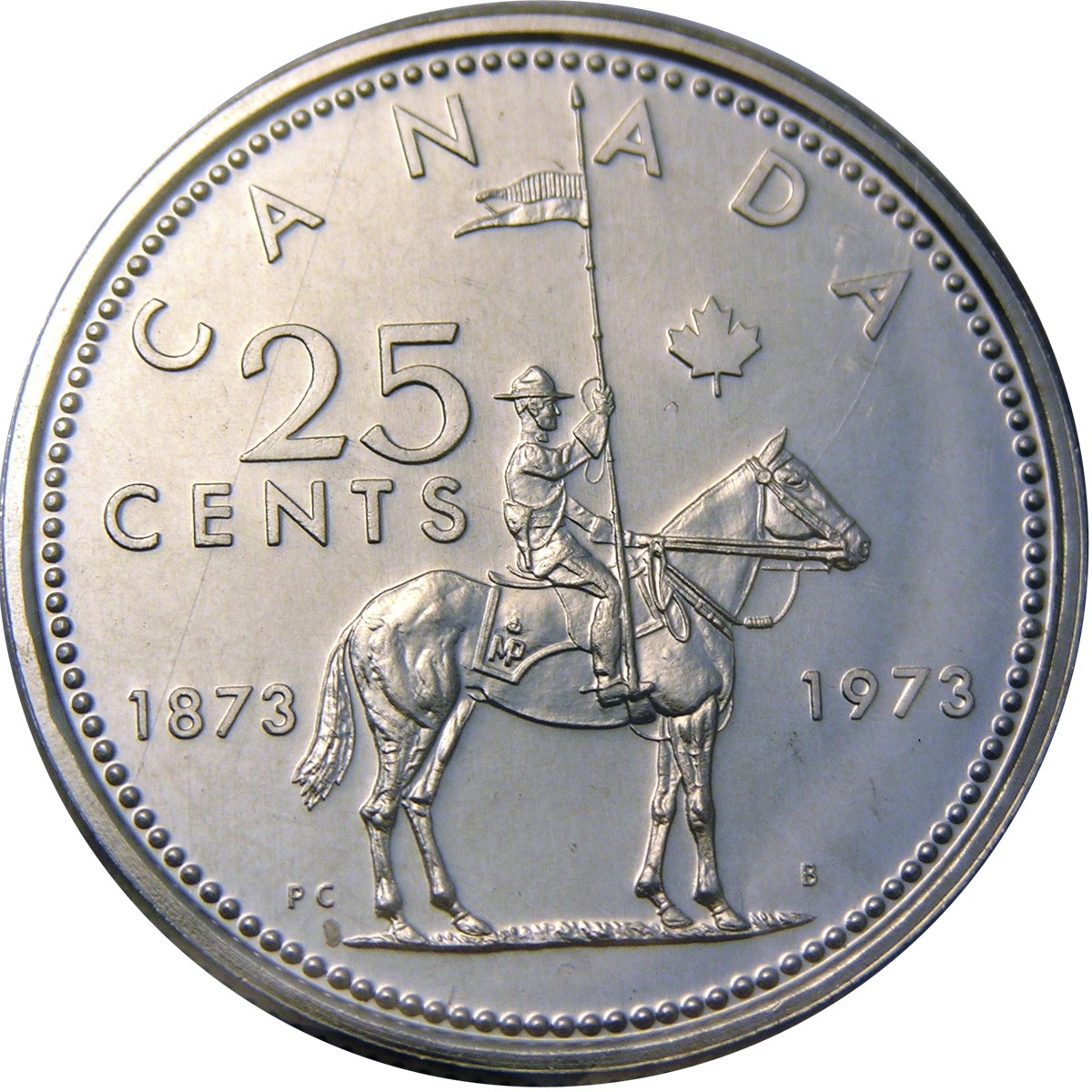 May 1999 Canoe with extra rope.
From the pages of The Canadian Coin Reference Site. First posted by Don AKA Robbie.Thanks to Don and Brad for the pictures. http://www.canadiancoin.com/cgi-bin/canadian_coin_collecting/message.asp?_id=13559&_st=0  Very likely a die break, this is a neat modern variety not easily found.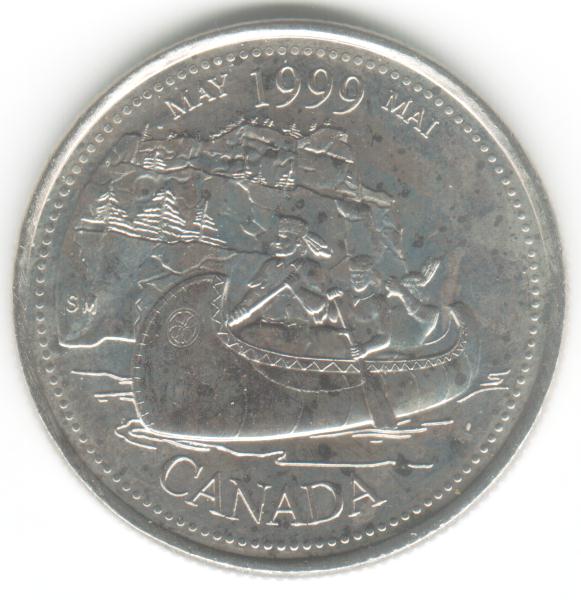 Picture by Don.
 Pictures by Brad.