Canadian One Cent Varities
1859 One Cent Double Punched 9 Variety #1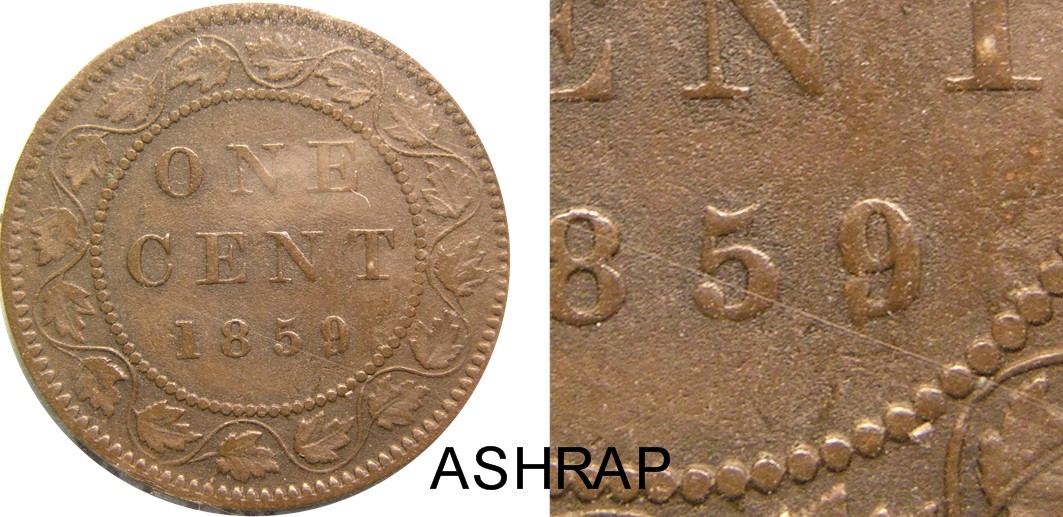 1859 One Cent Wide 9 over 8 Variation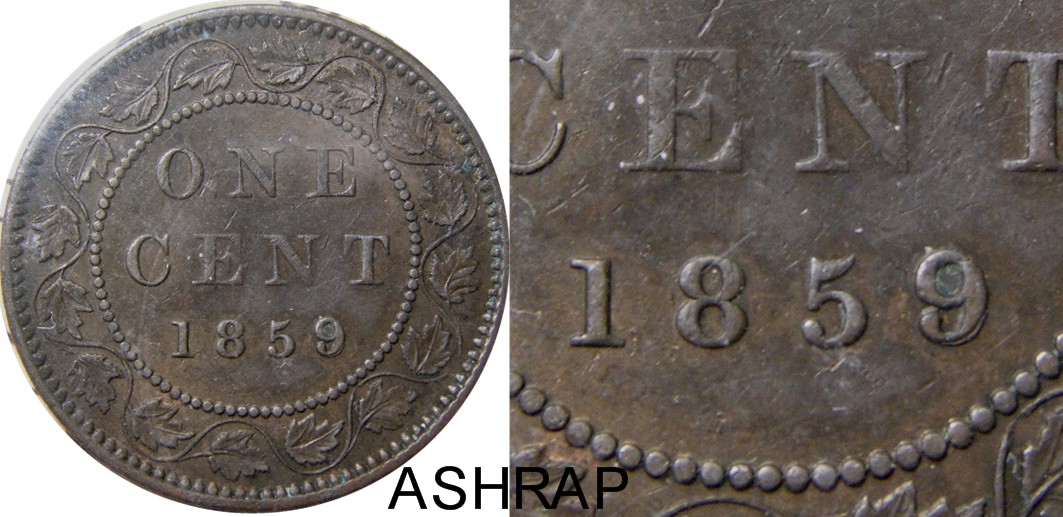 1882H One cent with die triple hubbed offset!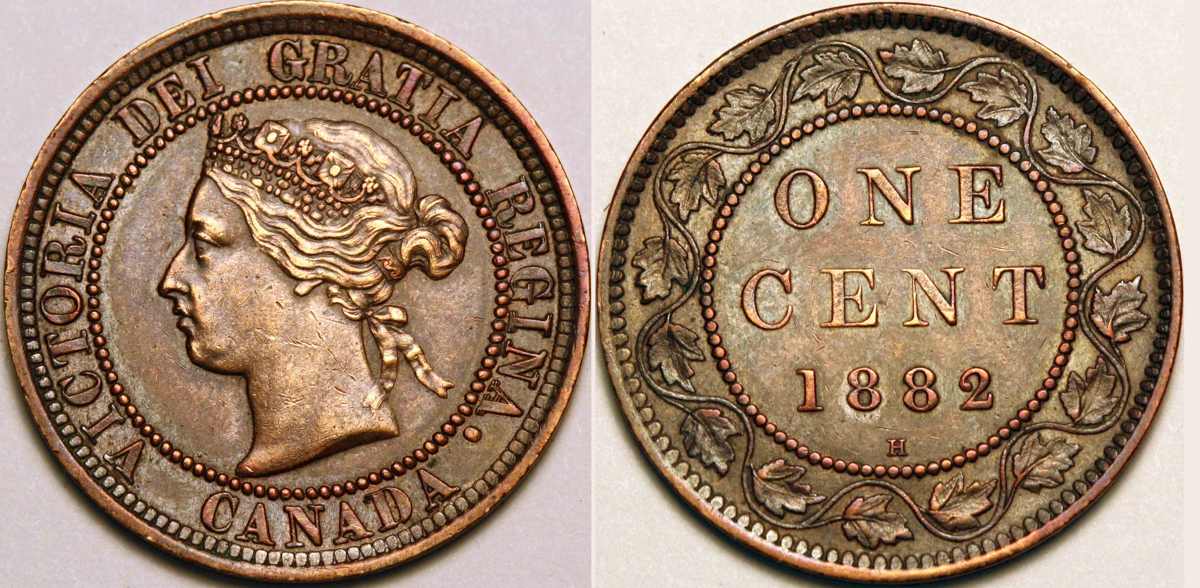 This is a fantastic recent discovery of mine which was recently featured on the cover of the Canadian Numismatic Journal. 
Notice the tripled ribbons in the picture below.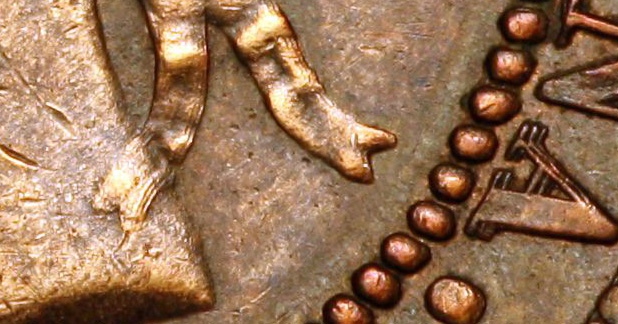 1929 One cent high and low 9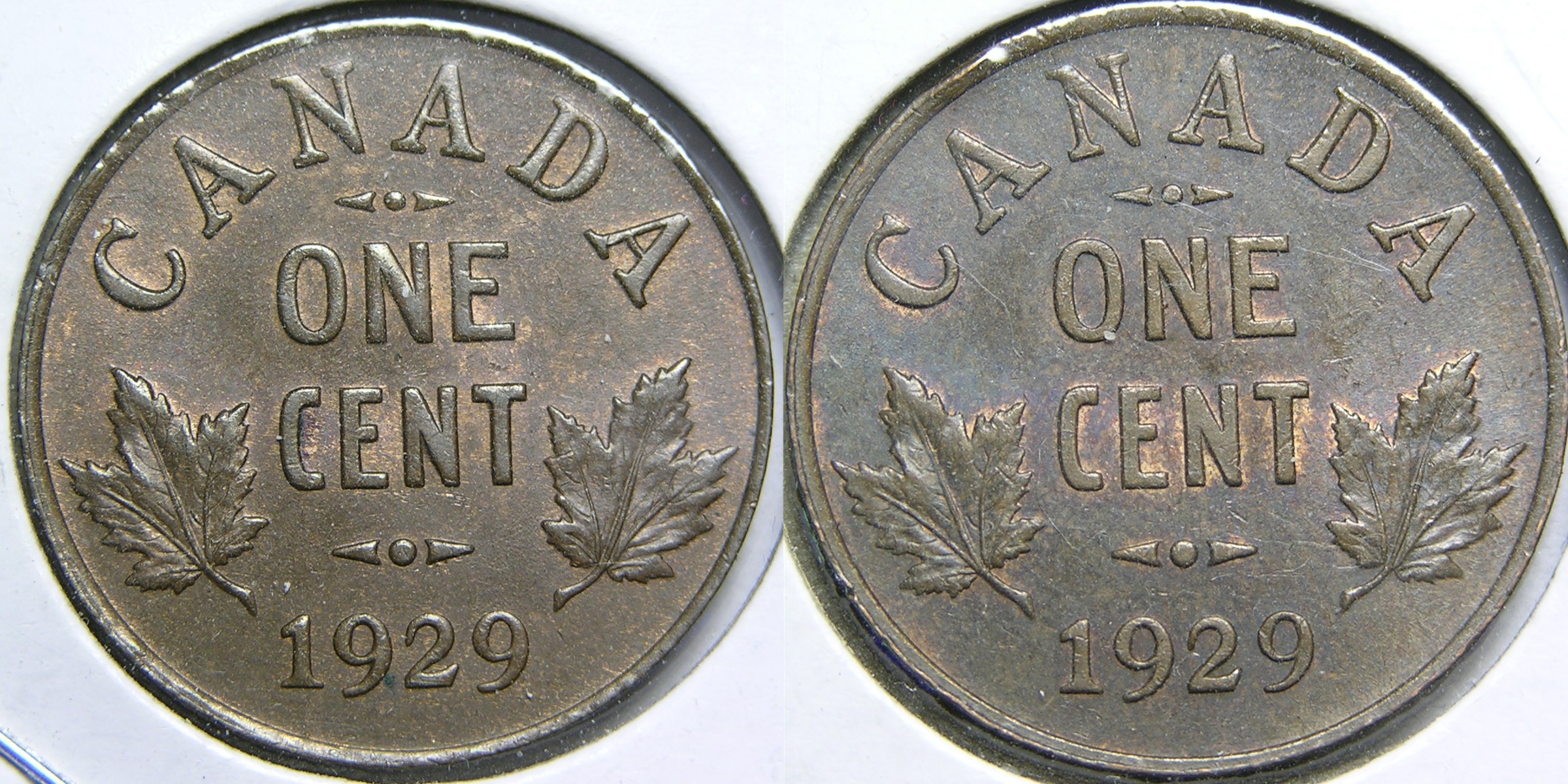 The 1929 high and low 9 was discovered by Jerry Himelfarb in about 2003. Very neat discovery.